BALTIMORE — The man arrested in connection with the killing of 26-year-old Baltimore tech entrepreneur Pava LaPere was suspected of raping a woman days earlier and was already under surveillance, according to police who initially withheld that information from the public.
Jason Billingsley was the suspect in a Sept. 19 incident at a residence on Edmondson Avenue in West Baltimore, and police had issued an arrest warrant for him within hours, authorities said Thursday.
Police, however, said they did not immediately release details about the warrant because they considered the attack a "targeted" one and feared Billingsley, 32, would "go underground," leading to questions about whether LaPere's death could have been prevented.
"As soon as we realized that there was a public safety [concern], we had the press conference," Acting Police Commissioner Richard Worley said referring to a news conference authorities held on Tuesday. "The first incident on Edmondson Avenue was not a random act. Had it been a random act, we would have put out a flyer right away saying this individual was on the loose, committing random acts."
Police had tracked Billingsley to a location but following Tuesday's news conference, he left, Worley said.
"We knew early on that the risk was when we went public that the suspect would go underground, which is exactly what he did," Worley said.
Billingsley was ultimately arrested around 11 p.m. Wednesday without incident following a major manhunt. Deputy U.S. Marshal Albert Maresca Jr. told Baltimore-based NBC affiliate WBAL-TV that the suspect was apprehended at a train station in Bowie, Maryland.
LaPere's family thanked law enforcement and said they were "relieved to know he can no longer hurt other innocent victims."
"While this doesn't change that Baltimore lost one of its most passionate, influential fans, our efforts remain focused on remembering and celebrating Pava Marie — her life, successes, and legacy," the family said in a statement.
Billingsley had been wanted for first-degree murder in the killing of LaPere, the CEO and founder of the software startup EcoMap Technologies. Her body was discovered Monday with apparent blunt-force injuries at an apartment not long after she was reported missing, although a cause of death has not been announced.
Worley said that they believe she was killed Friday night and investigators are still processing evidence "to determine exactly what occurred." Mayor Brandon Scott noted that her family had asked police not to share details.
"We do know there was no forced entry in the apartment building as this was a secured building," Worley said. "We don't know if there are any connections previously to Ms. LaPere or Mr. Billingsley. This is what we will continue to investigate as well as the incident on Edmondson Avenue."
In the Edmondson case, Worley said Billingsley knew the victims and that Billingsley went to the residence "for a criminal reason." As in LaPere's case, there were no signs of forced entry. Worley said Billingsley worked there.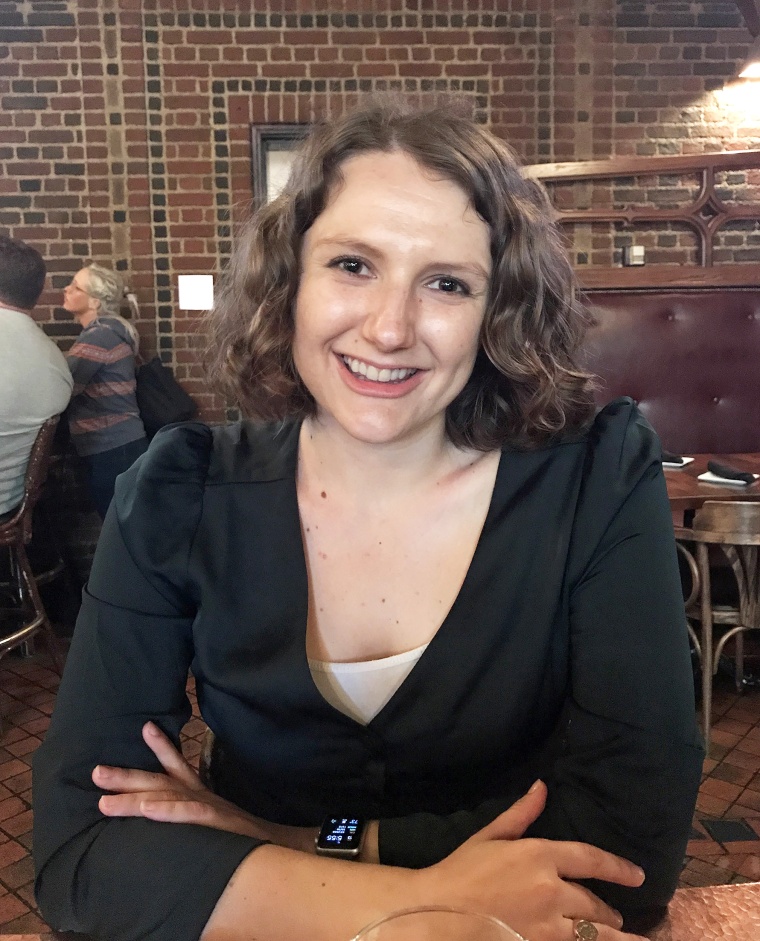 Baltimore City State's Attorney Ivan J. Bates had previously described Billingsley as a "repeat violent offender," and Mayor Scott had said there was "no way in hell that he should have been out on the street."
Billingsley was sentenced in 2015 to 30 years in prison, with 16 years suspended — meaning he was to serve 14 years — after he pleaded guilty to first-degree rape, online court records show.
He was released from prison in October 2022 after earning "diminution credits," for good behavior, something allowed by state law, Bates said.
Court records show Billingsley also pleaded guilty to first-degree assault in 2009 and second-degree assault in 2011.
According to records obtained Wednesday by NBC News from the District Court of Maryland for Baltimore City, Billingsley was arrested on the rape charge following allegations he forced a woman to perform oral sex on him at knife-point in 2013. Billingsley's accuser told police he also struck her in the face and strangled her with both hands. After he assaulted the woman, court records said, he stole $53 from her wallet.
Billingsley faced multiple charges including attempted first-degree rape, second-degree assault, armed robbery and theft of less than $100, records said.
In 2010, Billingsley was also accused of punching his ex-girlfriend in the face, pinning her down, and taking her phone that had a value of less than a $100, other court records show.
He was charged with second-degree assault, false imprisonment and theft of less than $100. Court records show he pleaded guilty to assault 2 in June 2011.
The third case stems from an arrest in 2009, in which Billingsley and another suspect are accused of robbing $10 from a man. Billingsley was charged with robbery, theft and second-degree assault, according to court records. When the alleged victim spoke to police, his nose wee bleeding, records said.
Billingsley pleaded guilty to assault 1 in that case, and according to online court records, later violated his probation.
LaPere's company, EcoMap Technologies, aims to improve the accessibility and efficiency of information ecosystems, according to its website. Its products include chatbots and other resources for businesses and groups.
LaPere was included on Forbes magazine's "30 Under 30" list this year. It noted that her company's clients include Meta and the T. Rowe Price Foundation.
She was from Tucson, Arizona, and moved to Baltimore to attend Johns Hopkins University. She fell in love with the city and stayed, those who knew her said.
Antonio Planas reported from Baltimore, Minyvonne Burke from Pittsburgh, and Phil Helsel from Los Angeles.