In 2024, the late Celia Cruz will be the first Afro Latina face on a U.S. quarter, part of the American Women Quarters series that also honors suffragettes, civil rights defenders, abolitionists and scientists who changed history.
That Cruz is part of that storied list is no surprise to the legions of fans around the world that recognize the lasting legacy of the "Queen of Salsa" as one of the first truly global crossover Latin artists.
Cruz, who won several Grammy and Latin Grammy awards, received the National Medal of Arts, among the nation's highest honors, in 1994. She has a star in the Hollywood Walk of Fame and one on Miami's famous Calle Ocho, and has a school in New York City named after her.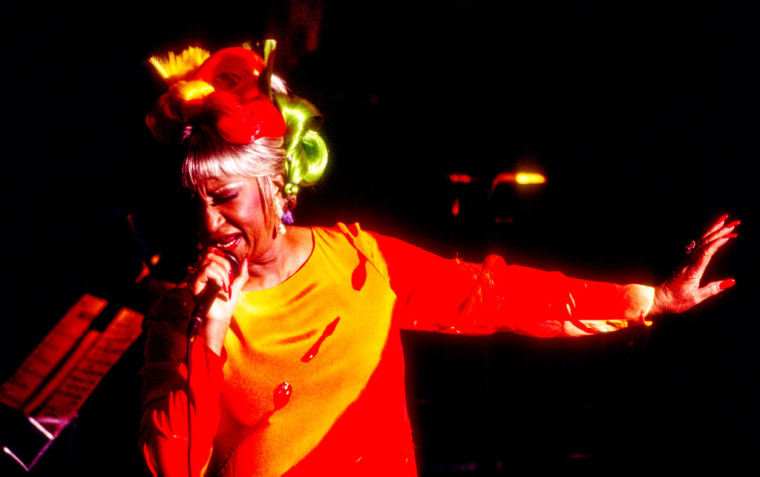 Twenty years after she died from brain cancer complications at age 78, Cruz is remembered by those close to her as a nurturing friend who spent hours answering fan letters by hand, who loved to cook Cuban food once a year when she wasn't touring the world, and who was still humbled and surprised when thousands of fans attended a concert she gave at a festival in Finland, "close to the North Pole."
Noticias Telemundo spoke with Omer Pardillo Cid, her longtime manager for almost 30 years and executor of her estate, as well as with photographer Alexis Rodríguez and stylist Tico Torres. The last two introduced themselves to Cruz when they were living and working in London and went on to photograph and style her for years, forming a deep friendship.
A crossover hit
Many decades before Bad Bunny, Karol G or JBalvin, Cruz was already conquering crowds with her Spanish-language songs.
"If anyone has to get credit for the real crossover, without speaking the language and without singing in English, it was Celia Cruz," Pardillo Cid said.
For more from NBC Latino, sign up for our weekly newsletter.
Pardillo Cid gave an example: In 2001, in a corner of Finland close to Russia, Cruz participated in a music festival; she thought no one would go see her. But then, "there were 5,000 people who didn't understand her music, who only understood the sounds and possibly the Latin percussion and all this, and she said, 'Oh my God! ... I'm almost close to the North Pole and 5,000 souls have come to see me who don't know me,'" Pardillo Cid recalled her saying.
There are still articles on the internet about her visit to the Imatra Big Band festival and a photo of her frozen in mid-dance, smiling. A 2002 Finnish newspaper article referred to her as a "living legend of Latin music," the most expensive artist at the festival — and one of the festival's best moments.
'Celia was energy'
Black and Cuban, Celia felt very proud to be Afro Latina, her executor said. Pardillo Cid said Cruz was the first Black Latina to sing in Spanish on American television and perform at Carnegie Hall, where artists such as Billie Holiday, Judy Garland and The Beatles performed. 
Pardillo Cid said he still gets letters from fans saying how proud they are that "30 or 40 years ago Celia Cruz already represented us."
At the "Celia Cruz Forever" exhibit in Miami's Tower Theater there is a replica of Cruz's dressing room and a video loop of her putting on makeup. Not only does it display what she used on stage, it also shows some objects that she always carried with her: her virgin, a rosary, her birth certificate, a photo of her mother and her champagne glasses.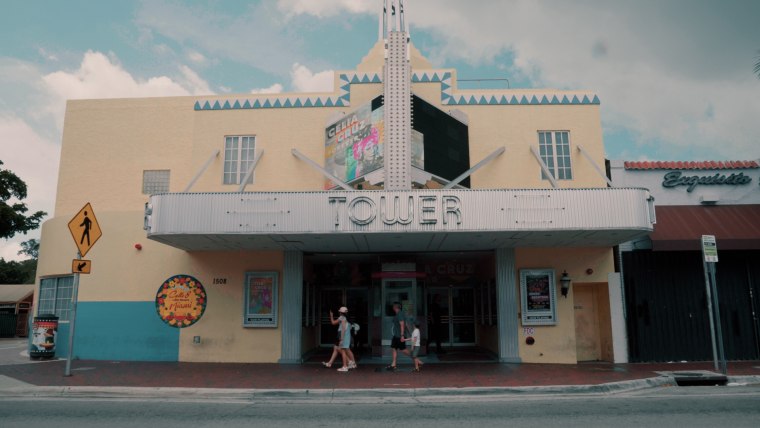 "Celia had that energy that filled a room, that entered you," Torres, her photo-shoot stylist, said. "Celia was energy."
At the time of her death, Cruz had more than 100 dresses. One dress, which she had named El Sol, or The Sun, weighed 42 pounds. "A Mexican designer did it, it's exceptional," Pardillo Cid said, though after she sang in it for two hours, "she ended up very tired." 
The Smithsonian American Art Museum has preserved 30% of Cruz's collection, about 40 dresses, including a silver one that she wore at the Cuba's famous Tropicana cabaret over 70 years ago. Her executor donated another 22 to the future American Latino Museum, which is still in the planning stages.
On the stage Cruz roared to the beat of the bongo, her voice a whirlwind as well as her hips, arms and the ruffles of her dresses that looked like foam. That's how she performed for decades, with her more than 100 wigs and her electric personality. 
When she was in a hurry she turned to a particular wig she called María Auxiliadora, (an expression for the Virgin Mary as a helper) because "she always got her out of trouble." Another orange wig was auctioned in 2022 for $3,000.
"Pedro [Knight, her husband] and I called her the Iron Woman because she didn't even get a cold. It was incredible energy. I was in my 20s, very tired and sleepy, and she was alert, made up and ready, that was Celia," said Pardillo Cid, who started working with her in New York when he was a teenager.
In 1996, Celia Cruz and her husband of more than 40 years chose him as their manager, a job he held until the artist's death.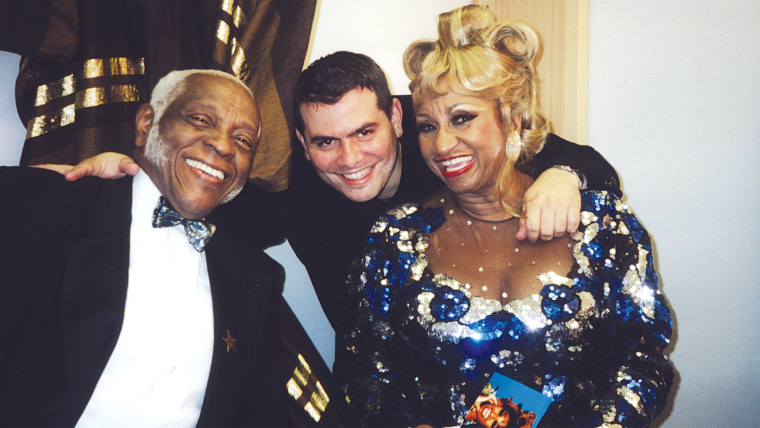 "It was a constant tour," said the Cuban American who left his native country when he was a child. "People think that this business of ours is a party all the time, and no, it is hard work with planes, countries and it doesn't stop," Pardillo Cid said.
Being so young amid all the fame could have ended badly, he said, but Cruz kept him safe.
"She stayed in a suite and one of the requirements [was] that the room next door was mine and she told me: 'To keep an eye on you, to keep an eye on you,'" he said. Cruz, he said, was very maternal. She always carried a cookie or a sweet in her purse in case Pardillo Cid, who is diabetic, had low blood sugar.
"She always said it in her interviews, that I was like her white son. It was the way she described it. For me it is a great honor," he said.
When she became ill, Pardillo Cid said, she spoke to him about how she wanted him to manage her legacy, which he said was an incredible privilege.
Cruz didn't leave the house without her false eyelashes and lipstick, Pardillo Cid said. In the exhibit that honors her is her makeup, her favorite perfume, Shalimar by Guerlain and her collection of fans.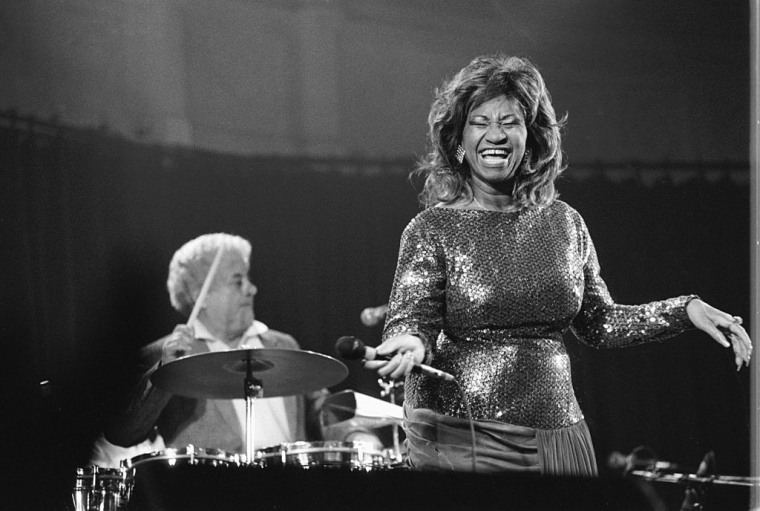 "She always walked with a different fan," he said. And she always carried her figures of the Virgin Mary, especially that of the Caridad del Cobre, our Lady of Charity, which is Cuba's patron saint.
According to Pardillo Cid, she took the figurine from Cuba when she exiled in the 1960s and she promised she wouldn't return to her native country until democracy triumphed. It was an oath that became a reality when she was not allowed to return to Cuba for the funeral of her mother, Catalina Alfonso, by orders of Cuba's late communist leader Fidel Castro.
"Just in case I don't return, / I'll take your flag / regretting that my liberated eyes didn't see you," Cruz says in her song about Cuba, "Just in case I don't return."
According to Pardillo Cid, Cruz used to say her suitcases never got lost because the Virgin Mary figures she carried with her protected them.
Celia at home
The "Queen of Salsa" cooked once or twice a year, in the only month when she was home from touring. She would invite Pardillo Cid and others from her inner circle to accompany her while she prepared white rice, black beans and picadillo, the traditional Cuban dish with ground beef, to which she added french fries.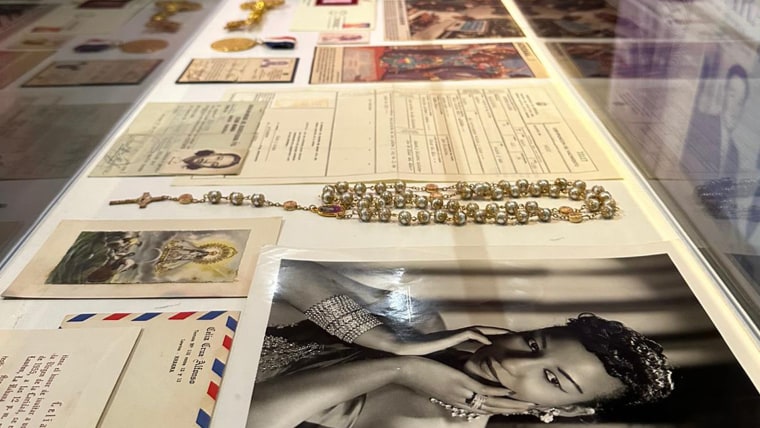 "She made us come to the house early to see how she chopped the onion, how she did everything. It was quite a process to be able to make that dish, but it turned out excellent," he said.
In private, Celia Cruz changed her high heels for tennis shoes. "She would buy a pair of tennis shoes in all colors because she liked that model," the executor said. She loved to go shopping; she dressed in black with glasses and furry coats to go unnoticed."
At home, he said, she could spend from breakfast to dinner writing out postcards letters and photos, replying to friends and fans.
"When you say Celia, you say that — humble. For us or for many, Celia was the light," Torres said.
One day she stopped walking on a red carpet to talk to someone about a soap opera: "And they start talking about the soap opera as if they were two neighbors," Alexis Rodríguez, the photographer, said.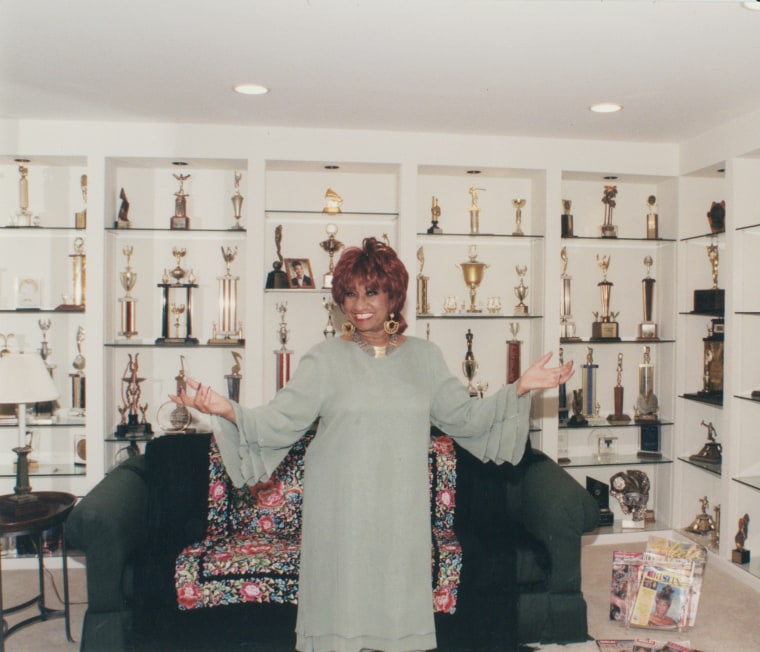 Unstoppable
Celia Cruz never stopped, not even when she got sick. "I think she never expected it — she hugged Pedro and me crying," Pardillo Cid said, speaking of when she got her cancer diagnosis. She wanted to die onstage, he said, and she faced her illness, which she never named, "with incredible courage."
"We would go to the radiation in the morning at a hospital in New York City and in the afternoon we would return to the studio to record," he said. A week before she died, she was planning a photo shoot.
Last time Rodríguez and Torres saw her was in Paris. They wanted to photograph her in front of the Eiffel Tower but, to avoid the crowd, they went to a park. "When we started there was no one, not a single person. When we finished we had like 40, 50, waiting to talk to her. It was incredible, very nice," they say. 
They knew she was sick, but "she was such a special person, so unique, that we did everything possible not to think about any of that," Torres said.
"She remained Celia until the end. She never let the disease change her," Rodríguez said.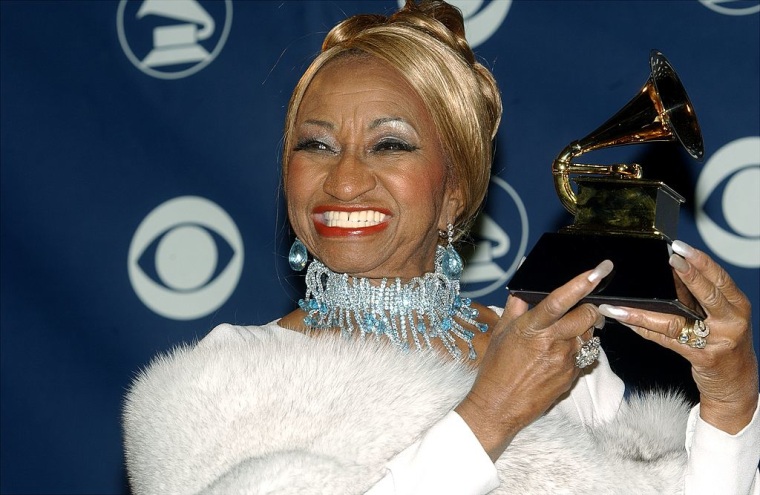 A life marked by exile, and a parting gift
Exile marked Cruz's life, and it is a recurring theme in her songs: "I thought that at any moment / I was going to return to your soil/but time is passing/and your sun keeps crying," she sang.
Even if the island becomes a free, democratic country, Cruz's body will not be returning to Cuba, according to Pardillo Cid. "Her body would remain where she is, in New York, in the place where she chose to be eternally," he said.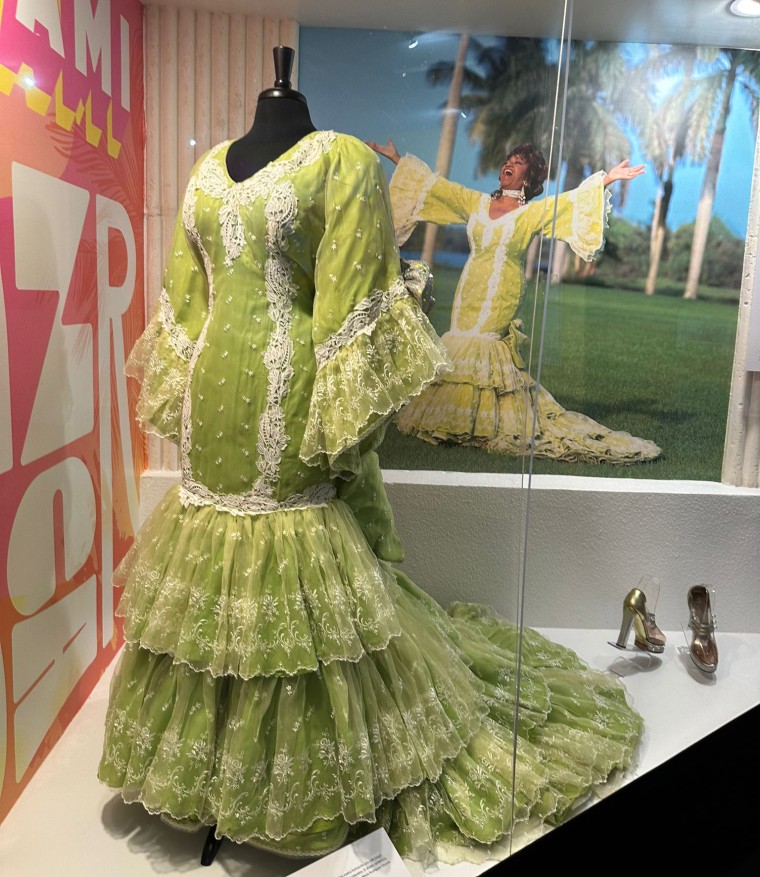 Meanwhile, in Miami's Little Havana, next to a park where people are playing dominoes, Rodríguez gets excited. As a child, he grew up a few blocks from the Tower Theater where his mother would take him to watch matinees. Now, the photo that he took of Celia Cruz on an afternoon almost 30 years ago is on display there.
"Here is the exhibition of Celia Forever, in this theater, where I went and was inspired by watching [Federico] Fellini's films," Rodríguez said. "Now I am back there, with our photo at the Tower Theater, and we are in the big screen, in the theater where I was going to watch all those movies, how crazy is that?"
That, he said, was Celia's last gift.
An earlier version of this story was first published in Noticias Telemundo.