SAN DIEGO — Rising culinary star Priscilla Curiel, whose bone marrow birria tacos have earned her wide acclaim from prestigious publications like Michelin and Food and Wine, is clear about the way she defines herself and the region that inspired her.
"Of course I'm fronteriza," the California resident and Tuétano Taquería owner and chef said, referring to a term that comes from the Spanish word "frontera," which means border.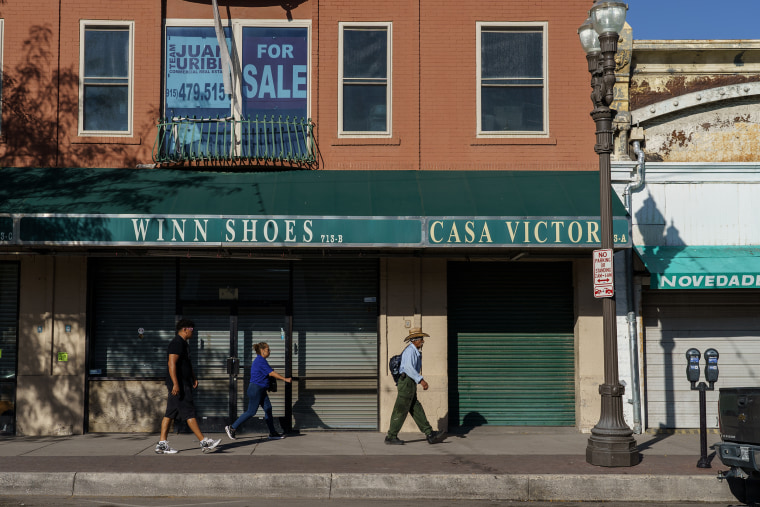 "Ever since I was 4 years old, my mom would wake us up every day to cross the border, from kindergarten to college," said the 37-year-old chef, who grew up in Tijuana and whose family had restaurants there and in Chula Vista, California, where she worked before she opened her own eatery.
For almost 19 million Americans, at least half of them of Latino or Hispanic descent, the southern border region that spans nearly 2,000 miles and four states is home. Yet some of these residents feel that the region's deep history, Latino heritage and outsize impact on the nation's culture, economy and identity has gotten lost amid the emphasis on border security and immigration politics.
In the borderlands, from Imperial Beach, California, to Boca Chica, Texas, many residents boast a culture of their own and even a language, the so-called Spanglish, which they say set them apart from either nation.
"It's the fusion of these worlds that makes border folks — we have a very special sensibility, we have our own patois," said San Diego State University border pop culture expert William A. Nericcio, who's from the border city of Laredo, Texas.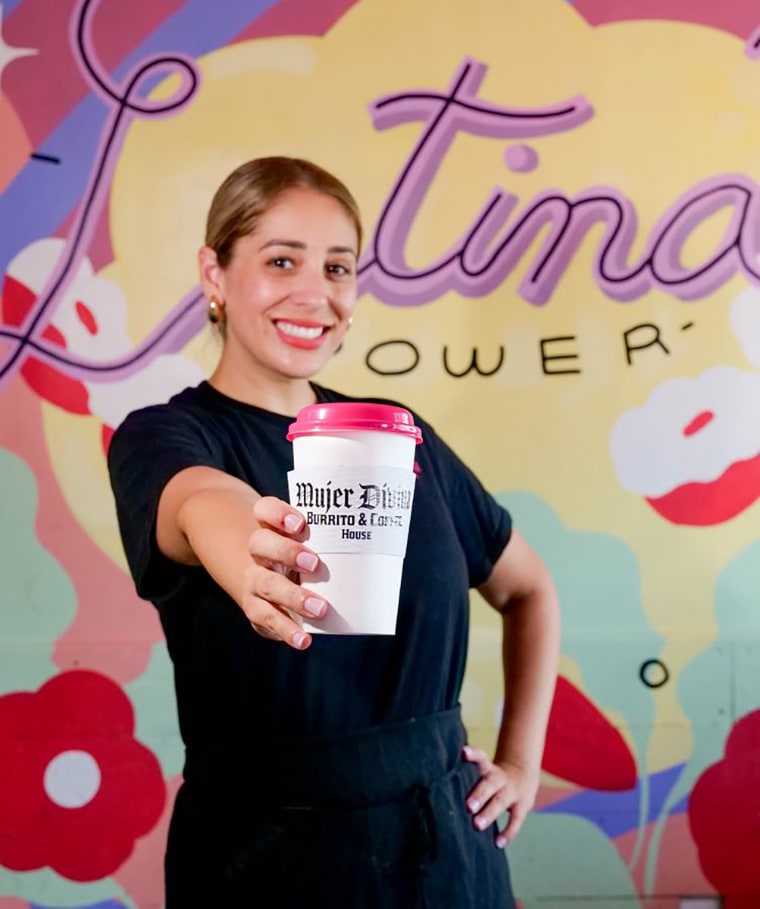 Curiel is part of a younger generation of creative talent drawing on the southern border region's rich Hispanic and Mexican heritage, whose cultural imprint extends far beyond the country's southernmost cities.
Take the increasingly popular birria tacos, found in the best taco trucks, a dish that crossed the border like other beloved Mexican and Tex-Mex foods. Or country music fans' love for the late Freddy Fender, who was born as Baldemar Garza Huerta in the border town of San Benito, Texas. These cultural exports have taken the experience of living in the "places between places," as described by Arizona poet laureate Alberto Ríos, and have universalized them, further engraining Latino culture into the mainstream.
That culture stems from the geography, too: In El Paso, the skyline of Juárez, Mexico, is the backdrop to the Texas city with its mix of colorful murals, bilingual store signs and eclectic architecture in its downtown.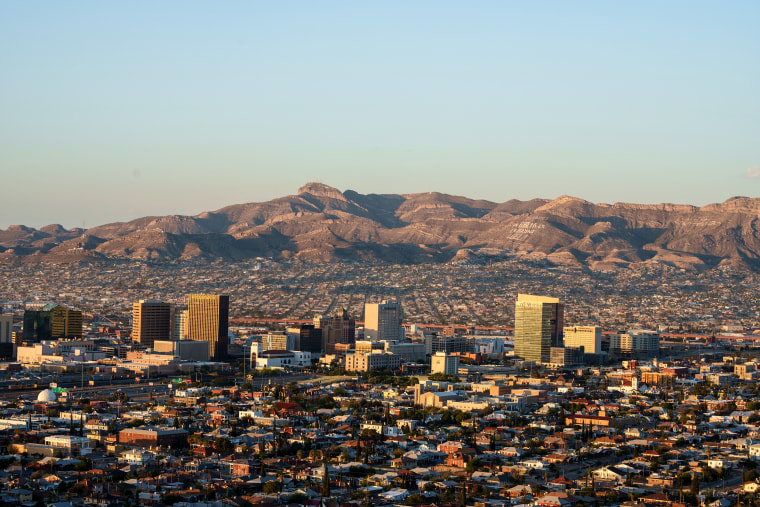 According to Josiah Heyman, an anthropology professor at the University of Texas El Paso who has researched the border for 41 years, in recent years border residents — or fronterizos — have been pushing back against stereotypes and misconceptions. "There has been kind of an awakening of the need to be proud of the connection to Mexico, to Latin America," said Heyman.
"The way that people in the United States view in a negative way the U.S. side of the border is, in an important way, a failure to understand how crucial the relationship between Mexico and the United States has become," especially in recent decades, Heyman said, noting the importance of the border economy on both sides.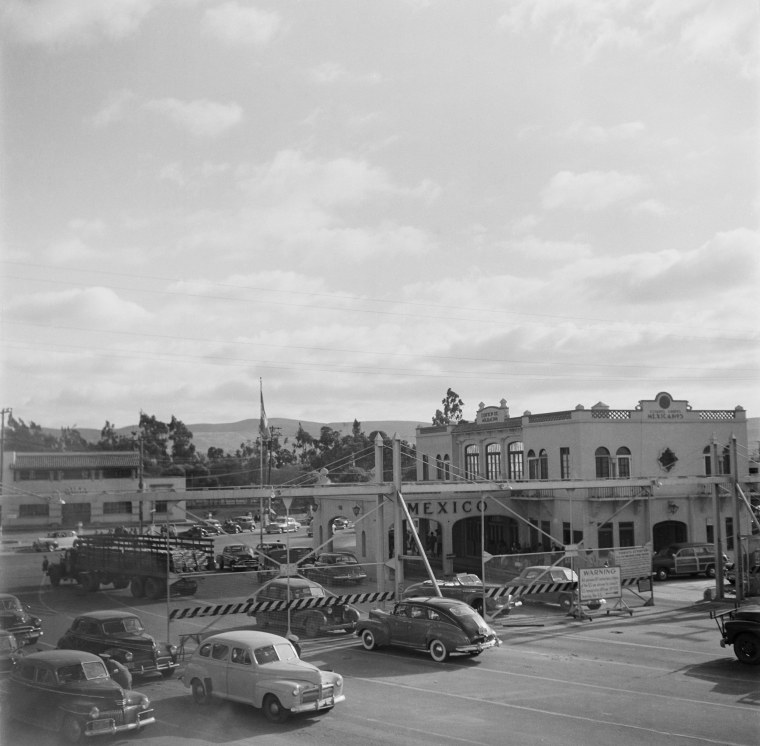 In San Diego, the border crossing at San Ysidro — with its world-topping 47 million northbound land crossings per year and its share of nearly $50 billion in federal security and infrastructure — has transformed the region from a kickback surf city shaped by World War II and the postwar pop culture that gave birth to "Fast Times at Ridgemont High" to a metropolis that is globally electric.
Mexico is now the U.S.'s largest trading partner, surpassing China; the Mexican side of the border has one of the largest concentrations of industries in the world, including many crucial for the future of the car industry, Heyman noted.

'I'm going to make it cool'
El Paso residents like Chelsie Evaldi have been working to upend the negative views of their border city, which has been in the news primarily over storylines of migrant crossings and border enforcement.
"I want everyone to know how great El Paso is," said Evaldi, 39, who has turned pride in her Texas city into a business. "I want people to realize that this is a really unique place — it's just not highlighted enough." 
In 2014, Evaldi opened Chuco Relic Souvenirs — the business' name a nod to the Pachuco style that's believed to have emerged from the borderlands of El Paso and Juárez, Mexico, in the late 1930s, when Mexicans and Mexican Americans adopted their own style of clothing that included zoot suits as they asserted a distinct cultural identity. El Paso's nickname is also "El Chuco," short for Pachuco.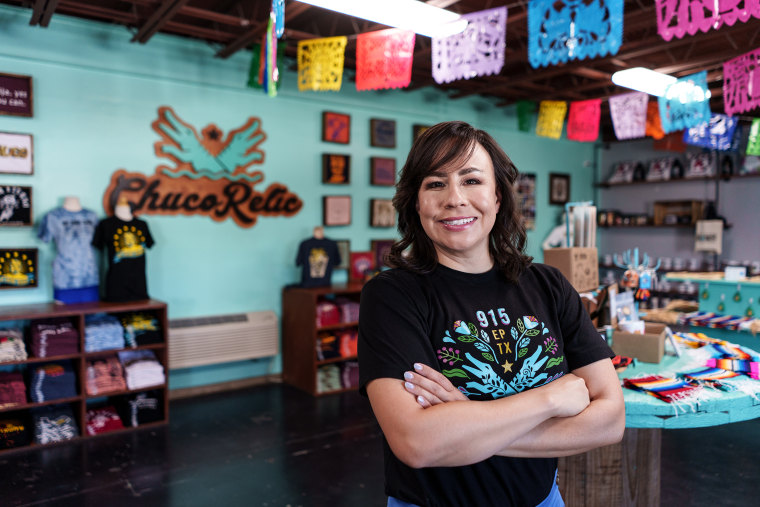 Evaldi is working to highlight a part of Latino and Mexican American history that for some has become all but derogatory.
"Chuco to the older generation was like — a bad word almost," Evaldi said. "My thing was like, I'm gonna make it cool."
Evaldi previously worked on promoting the city's tourism with the campaign "Visit El Paso!" but she found there was a gap to fill — the only El Paso souvenirs available were sold in big stores like Walgreens and Walmart. She's since gone on to open two more shops in the city where she features items curated by local artists that honor El Paso landmarks, iconic establishments and the fronterizo culture.
Entrepreneur and public speaker Gina Moreno, 27 — a self-described "border girl" — includes references to her hometown of El Paso in videos she shares with her more than 80,000 followers.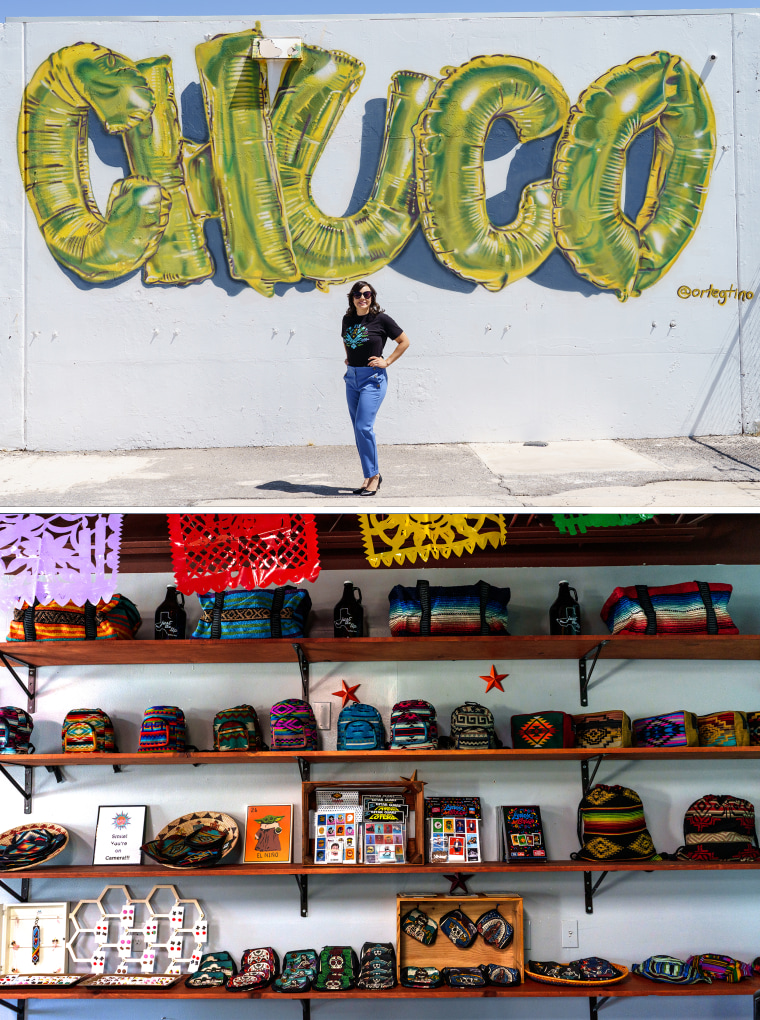 While border residents in San Diego and Tijuana can get drawn more toward Southern California because of its "enormous" economic and urban "magnetic pole," Heyman said there's more cultural cohesion in El Paso because the nearest city is a few hours' drive. On the Mexican side, Juárez is not far.
For more from NBC Latino, sign up for our weekly newsletter.
Like many El Paso residents, Moreno regularly drives across the bridge into Juárez to get her nails done, buy groceries and get medical services that don't cost her as much as in the U.S.
"If it were bad, I wouldn't be here," Moreno said, referring to the media's focus on border politics. Amid the emphasis on migration issues, the city is seeing the redevelopment of boutique hotels and venues focusing on the city's diverse and renowned architectural history, from old adobe structures built by Indigenous and later Spanish missions to Art Deco and other styles.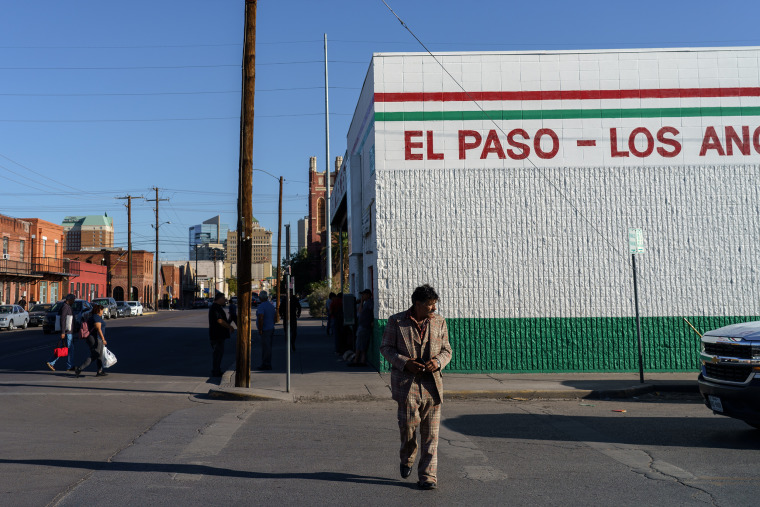 A growing cross-cultural mix
Augie Bareño, 75, a historian and former San Diego County executive of transborder affairs, grew up in the predominantly Latino neighborhood of Logan Heights. 
He attributes more positive attention to border culture these days to the internet, including the countless depictions of taco shops — popular in Tijuana — as well as border-style music that has reached American pop consciousness.
"The genie was released from the bottle — now the whole world knows about it," Bareño said.  
But it hasn't always been this way, according to William Virchis, 79, a professor emeritus at Southwestern College and a trailblazer of Chicano theater in San Diego, who grew up in Chula Vista. Despite its deep Hispanic and Mexican history, San Diego wasn't always accepting of the city's Mexican American heritage and immigration growth.
Though he said his family has been ingrained in the fronterizo lifestyle since "forever," Virchis remembers growing up in a different time. "We couldn't speak Spanish. There was no Cinco De Mayo. There was no Dia De Los Muertos," he said. Virchis recalled one time his family was attempting to commemorate a family member's death by setting up Día De Los Muertos ornaments at a local cemetery, but they were kicked out for having a "picnic." 

Virchis recalls a conservative and "very white" San Diego where racism was subtle. "We were Mexican Americans? No, we were American Mexicans," he said. "Everybody wanted to be American."
In recent decades, immigration patterns have led to more cross-cultural experiences on both sides of the border.
Fronterizos brought Mexico to San Diego, Virchis said, with their taco shops, mercaditos or markets, soccer, music and bull fights, especially during the 1990s.
But fronterizo culture also goes the other way, as generations of Mexicans know.
"TJ is part of Mexico, yet it's not," said Bareño, referring to the way many call Tijuana. "We're definitely Norteños [northern Mexicans] but we're different than Norteños in Monterey and Sinaloa — we identify more, depending on the generation, with Mexico, but at the same time we are very American."
While the media has long focused on the migrants and laborers who have crossed the U.S. border for work, generations of middle class and wealthy Mexican children like Curiel have made that trek to private and Catholic schools in San Diego, El Paso and other border cities. It broadened what was normal for them: Spanglish, British new wave on binational radio, American clothing styles including preppy, Ferris Bueller looks — and countless hours waiting in line at vehicle crossings along the border.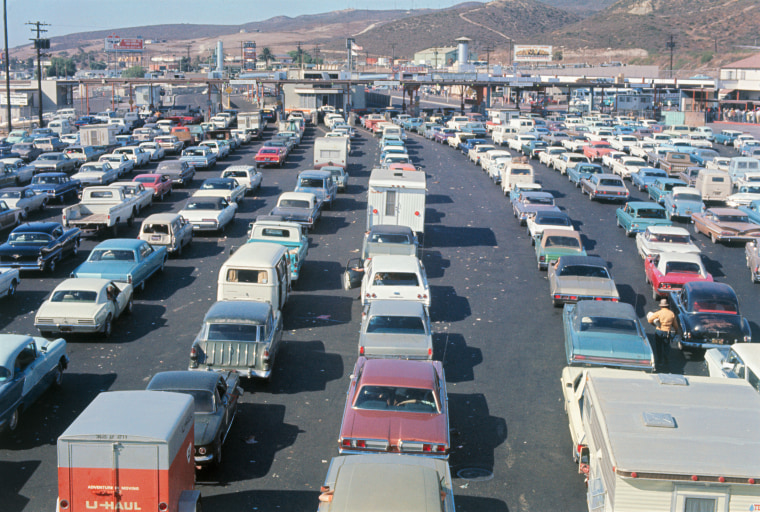 While Curiel, raised in Mexico, found success and a home in the U.S., more Americans have recently been doing the reverse, according to Jorge Meraz, host of the public television show "Crossing South."
Meraz said the borderlands in Mexico are increasingly populated with Americans escaping the affordable housing crisis in Southern California and beyond.
Americans can live well on a modest income in Mexico, Meraz said, and they do, bringing some of their customs to Baja — including the peninsula's growing craft beer scene, which was once nonexistent. The scene includes Baja Brewing Company in Los Cabos to the south and Cerveceria Baja in Tijuana to the north, and a lot of hops in between.
Crossing bridges — and forging Latino identity
In some capacity, border residents or fronterizos carry with them an important degree of cultural adaptiveness and tolerance, according to Heyman. "There's a kind of a life lesson that comes out of experiencing crossing borders," he said.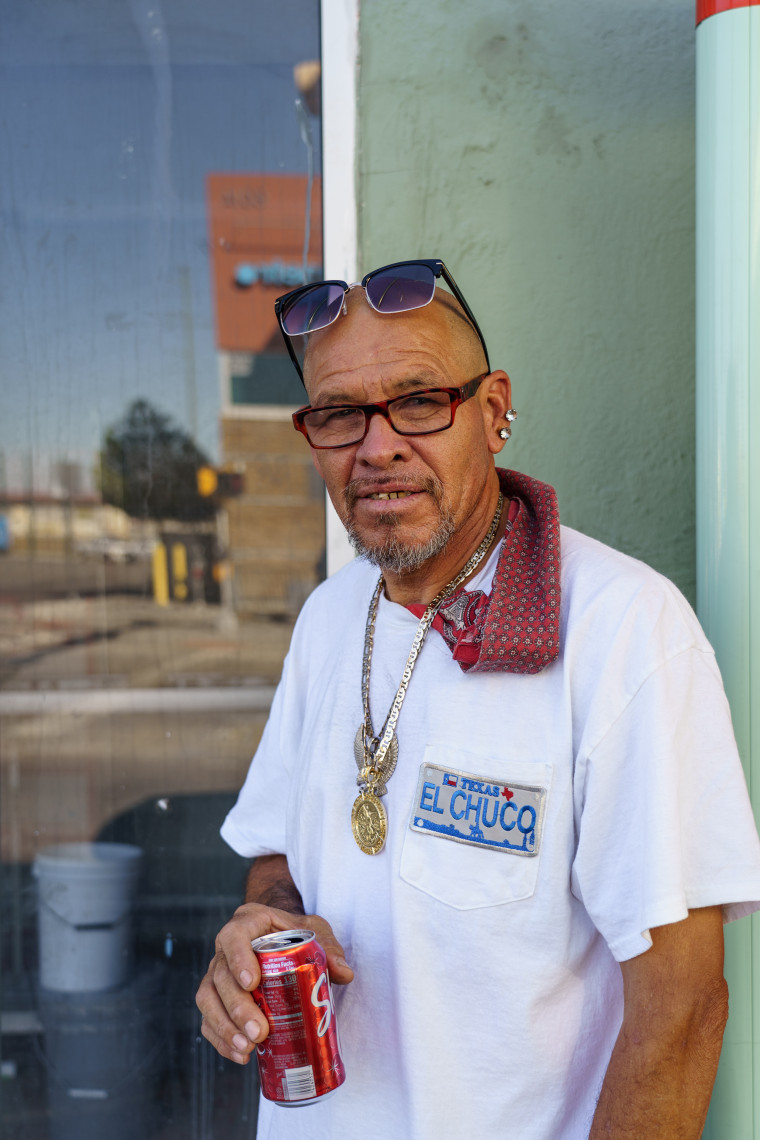 According to Heyman, it's important to discuss fronterizos and the region's distinct culture in tandem with the realities of ongoing issues such as the trade of guns and drugs between the U.S. and Mexico, as well as migration and immigration. But the never-ending debates around border security obscure the reality that the two countries share a continent, cultures, an environment, people and a future, as U.S. border residents know. 
"Border girl" Moreno, an only child, said that if she didn't take trips across the border to visit her primos, or cousins, she might not have experienced much of her Mexican heritage and culture.
"I'm very, very confident in my Mexican American identity because I grew up going to Juárez a lot," the El Paso resident said. "It's not that easy to stay connected to your roots when you're not here."