Lady Gaga has prevailed in a legal battle connected to the 2021 theft of her two French bulldogs, Koji and Gustav.
Los Angeles County Superior Court Judge Holly Fujie on Monday ruled in favor of Gaga in a lawsuit alleging she did not follow through on promises to pay a "no questions asked" $500,000 reward for the return of her dogs.
Jennifer McBride, who returned Gaga's dogs and was later charged with receiving stolen property, filed the suit in February.
McBride tried to sue Gaga for the reward money, in addition to over $1.5 million in damages for breach of contract, fraud by false promise and fraud by misrepresentation. In the complaint, she claimed that Gaga never intended to pay the reward money and that she intended for law enforcement officials to ask questions about the return of the bulldogs.
Gaga's attorney did not respond to a request for comment about Monday's ruling.
McBride claimed in court that, although she was aware the dogs were stolen when she received them, she took possession of them only to ensure their protection and safe return.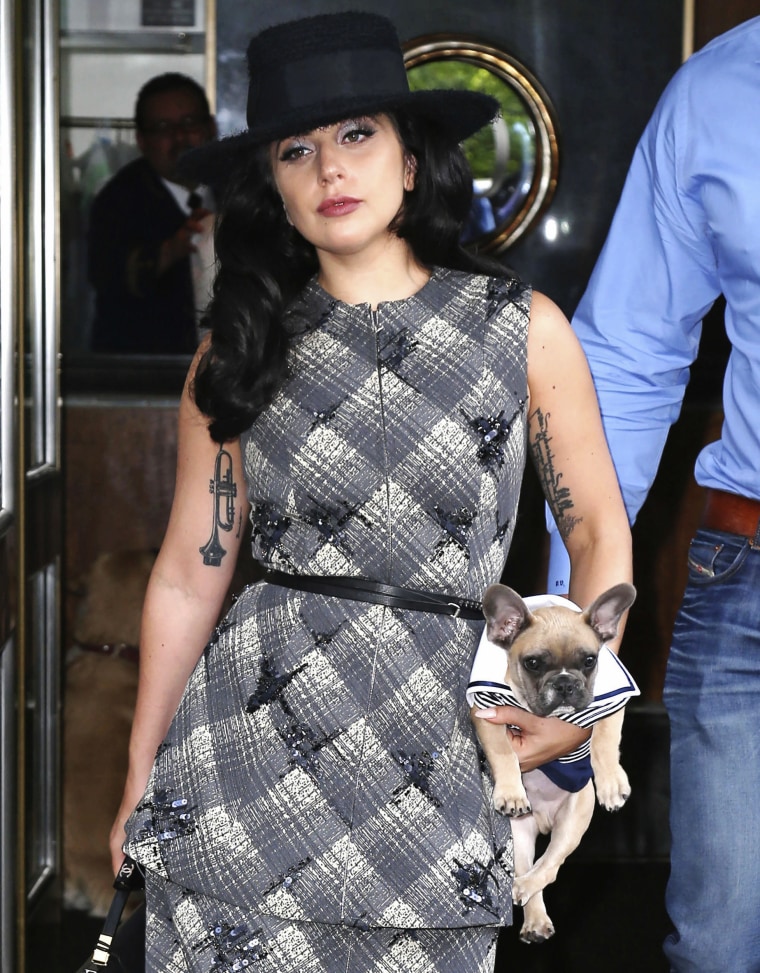 The court ruling said that although McBride alleged "her motivation was to protect the bulldogs (and also to collect $500,000), this alleged motivation does not negate her guilt of the charge because she has admitted receiving the bulldogs with knowledge that they were stolen property."
McBride's attorney did not immediately respond to requests for comment.
Gaga's bulldogs were stolen at gunpoint in February 2021 while she was strolling through Hollywood with her dog walker, Ryan Fischer. Fischer was shot, and he later appealed for financial help online while he was recovering from his injuries.
At the time, Gaga — whose real name is Stefani Germanotta — was away filming in Rome. She offered a $500,000 "no questions asked" reward on social media in exchange for the return of her dogs.
Two days after the theft, McBride returned the bulldogs to a Los Angeles police station. She then requested the reward.
Three men and two alleged accomplices, including McBride, were charged in connection to the theft. McBride knew at least two of her co-conspirators for years before the crime. She pleaded no contest to receiving stolen property in December.