WOODBRIDGE, England — Plunging into the ice cold river water, the eight members of the Deben Bluetits swimming group shrieked as their bodies adjusted to the frigid temperature. 
For Natasha Sonds, who founded Bluetits two years ago, so-called wild swimming is like nothing else. 
"It's euphoric," she said. "It's just peaceful. It's a place I go to relax and get away from the stress of family life." 
Still, the group swims breast stroke, allowing them to talk but also keep their mouths above the glistening water, which could poison them with E. coli. 
Earlier this year, parts of the river near Woodbridge failed to meet the criteria required to be declared a safe spot by the Environment Agency, the body tasked with protecting and improving Britain's environment. 
Woodbridge — which is represented in Parliament by Thérèse Coffey, who also heads up the Department for Environment, Food and Rural Affairs — isn't alone. Only 14% of English rivers are classed as having "good ecological status." (Good ecological status means there is only a "slight" change from their natural state as a result of human impact, as opposed to moderate, major and severe categorizations.) 
Outrage over the state of the country's waterways and the perceived impunity of private sewage companies that are dumping untreated sewage into rivers and the ocean are piling pressure on the government of Prime Minister Rishi Sunak for seeming to lack the political will to stem the flow of filthy water. 
The cleanliness of the U.K.'s waterways ranks at the bottom of lists of European countries. In 2020, the last year Britain voluntarily submitted data to the European Environment Agency, it ranked worst for bathing water quality.
The Deben is a case in point. Data from an environmental charity, The Rivers Trust, last year showed that sewage had spilled into the river at multiple points near Woodbridge and that one sewage storm overflow — a relief valve when a system is at risk of being overwhelmed — spilled into the river 33 times in 2022. At another, less than a mile downstream, sewage spilled into the river for 19 hours in the same period.
Discharging sewage — which often contains human waste, E. coli, sanitary products and wipes, among other debris — during heavy rainfall periods is legal, although it is illegal to do it when there is no rain.
The Environment Agency and the Water Services Regulation Authority, or Ofwat, a regulator, launched the largest criminal investigation into potential widespread breaches of environmental permit conditions at wastewater treatment plants run by water and sewage companies in November 2021.
While the investigation inches forward, people still have to deal with ongoing sewage spillage. In Woodbridge, volunteers test the waters, taking water samples and screening them for E. coli.
"It's on all of us as a community to help support the river," Sonds said. 
Anglian Water, the company responsible for water supply and sewage treatment in the area, told NBC News in a statement last month that it was not able to comment while an Environment Agency investigation into bathing water quality in the area continued. Still, the company, one of five rated as requiring improvement in an Environment Agency report for 2022, has pledged to upgrade two nearby sewage plants by 2030. 
Privatized monopolies
"The beginning of the decline in effective regulation of our water industry" came after Margaret Thatcher's Conservative government privatized nationally owned water authorities in England and Wales in 1989, said Tessa Wardley, a spokesperson for The Rivers Trust, a charity and umbrella organization for 60 organizations throughout the country. 
Twenty years later, under a left-of-center Labour Party government, water companies were given permission to self-report and monitor their own sewage discharges. Since they took power in 2010, successive Conservative governments have cut the Environment Agency's environmental protection grant from 170 million pounds ($207 million) in 2009-10 to 155 million pounds ($189 million) in 2021-22, according to the agency, having dropped it to 94.3 million pounds ($115 million) the previous year.
Because of those budget cuts, the number of inspectors has fallen and oversight has decreased, said Alan Smith, a water industry consultant who served on the boards of several English water companies.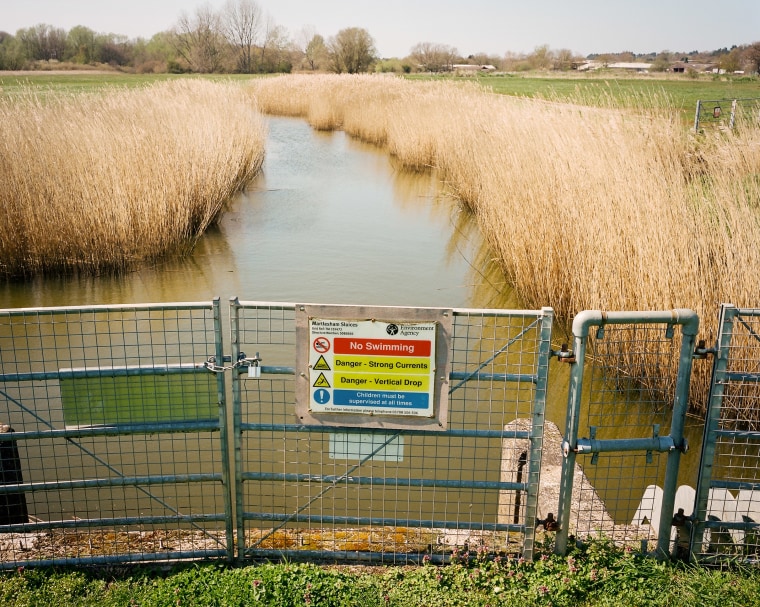 "The policing of the rivers and the streams has not been as effective as it should have been," he said.  
And after privatization, Smith said, water companies' investment in the sewage system was not prioritized, even though most of it was built in Victorian times.
As a result, it had never been developed "to cope with almost a doubling of the population since the 1900s, so the capacity is not big enough. It's not fit for purpose," he said.
That, combined with climate change, which is bringing much more rain than expected, produces overflows into rivers, Smith said.
Companies "became extremely arrogant" about "an essential for life," he added.  
A policy paper the Department for Environment, Food and Rural Affairs published in August 2022 set out guidelines to compel water companies to invest 56 billion pounds ($63 billion) in the U.K.'s environmental infrastructure over 25 years.
Compounding the problem caused by aging systems is the light-touch regulation of the companies in charge of water treatment, which allows companies to "self-report" discharge, said Jamie Woodward, a professor of Earth history and river science at the University of Manchester. That has been "catastrophic for the environment," but cutting funds to the Environment Agency has also been, he added. 
Water companies in the U.K. are effectively allowed to "mark their own homework," he said.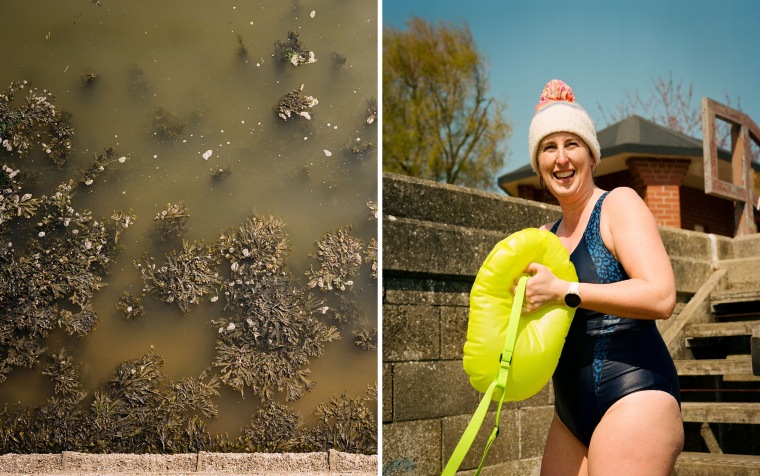 The Environment Agency said in a statement to NBC News that it had been "clear that comprehensive action across all sectors is needed to achieve the cleaner rivers and waterways we all want to see." 
In May, Water UK, the industry body that represents water companies, apologized that the industry "has not shown the leadership it should have done on sewage spills" and said it would spend an extra 10 billion pounds ($12 billion) until the end of the decade on reducing overflow spills and building new infrastructure. That was in addition to a previous commitment to invest 3.1 billion pounds ($38 billion) from 2020 to 2025.
"We get why people are upset," the industry body said about the spillage of raw sewage into the U.K.'s streams, rivers and beaches. 
However, the costs — which Water UK Chair Ruth Kelly told the British broadcaster Sky News would be recouped from customers through "modest increases to their bills" — have prompted campaigners to say the money should have been reinvested instead of enriching shareholders. 
That water companies pay millions of pounds in dividends to shareholders while hiking customers' bills has also produced anger.
Data from Britain's Office of National Statistics shows that bills have increased by 363% since privatization in July 1989. Meanwhile, during the 2021-22 financial year, the U.K.'s main water companies paid out almost 966 million pounds ($1.2 billion) in dividends to their shareholders, according to the global business-data platform Statista. 
'Clearly unacceptable'
Amid growing public outrage, Coffey, the local member of Parliament and the country's environment secretary, in April announced potentially unlimited fines for polluting water companies. 
"Sewage entering our rivers is clearly unacceptable," Coffey said in a statement the following week. "The public is rightly disgusted by the water companies' excessive use of overflows, which is a blight on our beautiful rivers and coastlines."
Coffey's office did not respond to multiple requests for comment.
The government has also announced that it was expanding its Storm Overflows Discharge Reduction Plan to encompass all coastal and estuary storm overflows with a particular focus on areas of high ecological significance, as well as areas used for bathing and shellfish cultivation.
Still, the government has not proposed fundamental changes to the way water companies collect from consumers, distribute profits to shareholders or deal with untreated sewage during heavy rain, said Smith, the water consultant.
The industry was "broken," he said, "because it became greedy, because it became short-term, because it had to get increased dividends for shareholders."
Fining water companies has little impact on their behavior, Woodward said.
"They pay the fines and continue to pollute. The fines are trivial compared to their revenue streams. Dumping sewage is part of a highly profitable business model — it has been for decades," he said. "A CEO in any other industry would go to prison for dumping waste on this scale."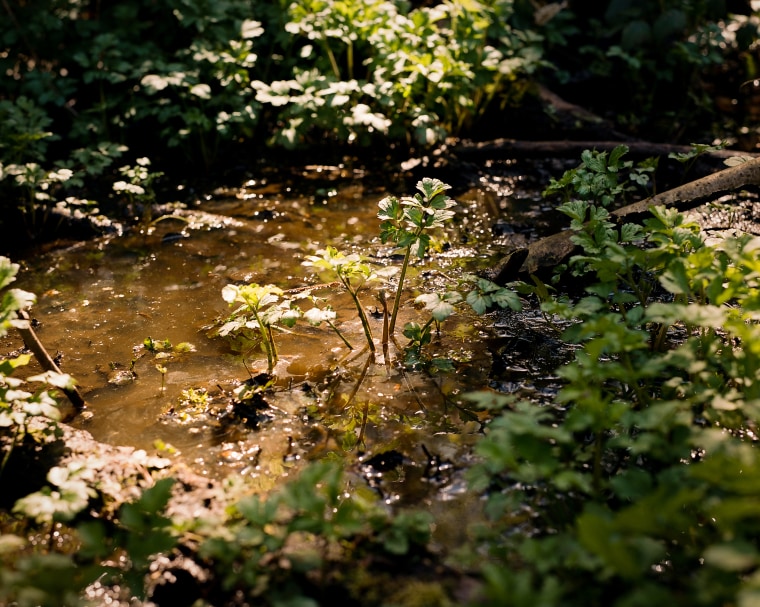 Moves are afoot to hold water company executives responsible for the state of the country's rivers: In August, a lawsuit alleged that Severn Trent Water, a company that operates in the U.K.'s Midlands, has failed to properly report sewage spills and pollution of rivers and seas to the Environment Agency and Ofwat. Five more suits, including actions against Anglian Water and Thames Water, will follow in the coming months, the law firm Leigh Day said in a news release in August.
Severn Trent rebutted the claims in the suit, calling them "highly speculative" and "without merit" in an email.
"Should pollutions ever occur, they are always reported to the Environment Agency," it said.  
The civil suit's main plaintiff is Carolyn Roberts, an environmental and water consultant. If it is successful, Leigh Day estimated in the news release, the claims against the six companies on behalf of more than 20 million customers could lead to compensation payments of over 800 million pounds ($976 million). 
Ofwat said in a statement that progress had "been made in the past few years but there is much further to go, which is why we are pushing companies to reduce leakage, fix their environmental performance and become more financially resilient while keeping bills affordable at a difficult time for customers."
"Where we find that companies have fallen short, we will act — over the last five years, for example, we have imposed penalties and payments" of over 250 million pounds ($305 million), it added.
Back on the Deben, volunteer David Green placed a telescopic gray and neon orange pole with a cup attached at the end into the river to sample the water.     
He said he had collected samples with E. coli levels far above government guidelines and actively discouraged bathers and anglers from using the waters, particularly when the high tide brought untreated sewage with it.
"The real issue for me is one of public safety," said Green, 66. "People need to at least be aware that there is a risk."